| | | | | |
| --- | --- | --- | --- | --- |
| [ | Current Mood | | | erratic | ] |
| [ | Current Music | | | 15 seconds of daft punk in a loop | ] |

I haven't really used LJ for a while, but I've got a ton of stuff going on with my site today so I thought I'd say hi. (hiiiiii)

****



I took the day to work at home while waiting on some shipping supplies, so here's a ton of new stuff for you:



1.) I've taken Diesel Sweeties ad-free as of today. I've wanted to try running things a little differently do a while. Consider this Experiment #1. I don't know if it's sustainable in the long term, but enjoy it with my compliments.



2.) I'm doing a little spring cleaning Free shipping until Friday on all orders in the USA over $30!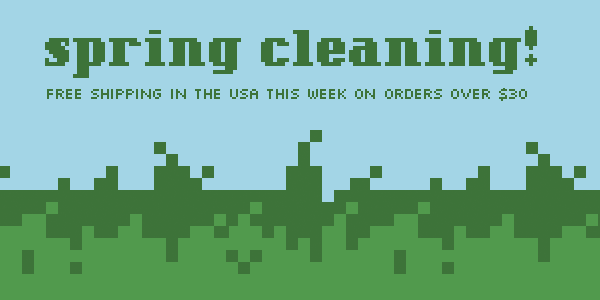 3.) There's a new shirt in the store! It's called "Robot Buddies Gleaming Paragons of Friendship." A nice fellow named James backed a reward in my Kickstarter last year to bring back a favorite t-shirt. We wound up combining and upgrading a Clango and Red Robot design into something I really like. It's black with three metallic inks and only available this week.


4.) I've just posted two more weeks of syndicated Diesel Sweeties comics from my time in newspapers. You can now read from January 22, 2007 through February 4, 2007 in full color for free.